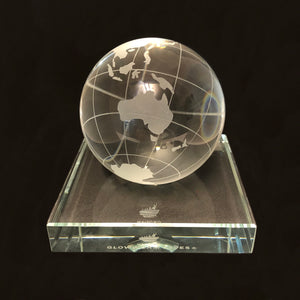 Made of optically clear crystal, 3D inner carving design creates exquisite world globe.
Perfect for an office desk, a real stand out piece.
Global ball size is 7x1.3x7cm with Waitomo Glowworm caves logo engraved on base.
Includes 1 x crystal global ball with clear stand with Waitomo Glowworm Caves brand.