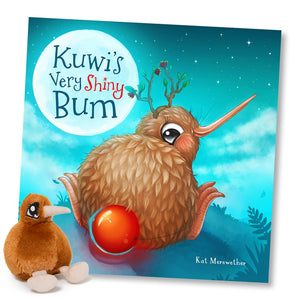 Kuwi's Very Shiny Bum
Autographed copy of the book - Kuwi's Very Shiny Bum.
*PLUS FREE little Kuwi soft toy (8cm tall).
20c from each purchase is donated to Kiwis for Kiwi
From Bestselling and Award winning New Zealand Author
240 x 240mm
36 pages of full colour
Matte Laminated Soft cover. Stitch Perfect bound.
Author: Kat Merewether Publisher:Illustrated publishing