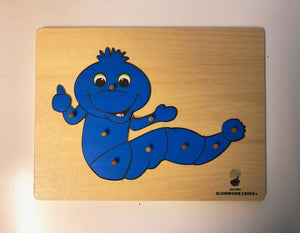 This wooden puzzle is a creative way to encourage hand-eye coordination and fine motor skills for young children, and is specially designed with our very own Bluey the friendly glowworm character! It also features the Glowworm Cave logo at the bottom right corner.
Not suitable for children under three years.
Packaged in a box for safe postage.