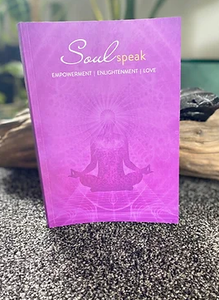 This journal has been designed to offer guidance and support with maintaining holistic wellness, whilst allowing individuals to be expressive and flow.
In this journal you will find channelled messages, mindfulness practices, words of hope, pages to be creative, and much more. 
Soulspeak is a resource to have if you are interested in self development, manifestation, healing and reflecting on your amazing evolution. Inspired by our original facebook page, we decided to put the wisdom into a book with the intention to still be of service, even when offline. 
Please read additional information for full specifications.